Maintain high visual appeal of your home by keeping your driveway clean!
There are many maintenance items on our to-do lists, and while we try to get everything done, some things are overlooked or are simply not a priority. One cleaning task that is overlooked in many homes is driveway washing. Driveway washing may seem unnecessary, but it comes with many benefits, such as increasing the curb appeal and value of your home, keeping stains at bay from leaking fluids from automobiles, eliminating mold, mildew, and algae growth, and removing substances, such as salt, which can wear down the driveway surface and result in needing repairs or replacement.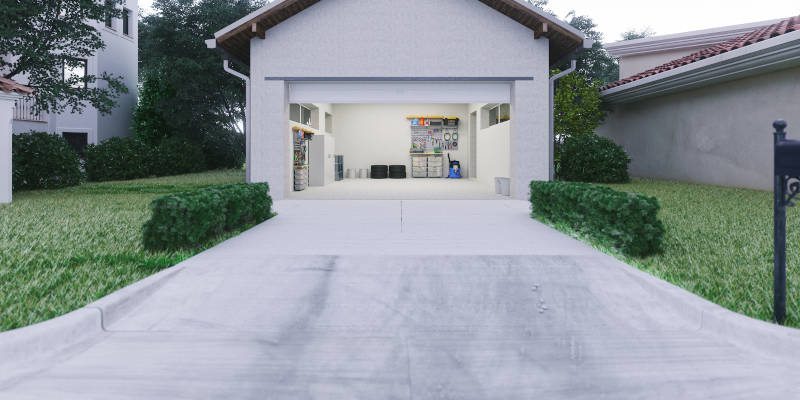 At West Virginia SoftWash, we offer driveway washing services and use a softwashing method to do so gently and effectively. Softwashing uses a biodegradable cleaning solution and low-pressure water to emulsify dirt, grime, algae, mold, and mildew, so the surface will be completely cleaned and sanitized. Pressure washing, on the other hand, uses high-pressure water that can damage your driveway surface and will only rinse the dirt and debris away without actually removing it. Our driveway washing technique uses one-third of the water as a pressure washer, and the results will last up to 4-6 times longer. This makes softwashing a more environmentally friendly choice and also one that makes sense for your finances!
If you are looking for the best in driveway washing for your home in Bunker Hill, West Virginia, you have found it! Our professional team specializes in softwashing all exterior surfaces, and we strive to meet your needs in a cost-effective way while delivering superior results. Give us a call today to see the difference softwashing can make for your home.
---
At West Virginia SoftWash, we offer driveway washing services in Martinsburg, Charles Town, Falling Waters, Inwood, Bunker Hill, Ridgeway, Middleway, and Hedgesville, West Virginia.