Maintain an ideal image of your home by keeping all of your exterior fencing clean and tidy.
One of the most idyllic images of a home is the traditional brick or farm house with a white picket fence. While this is a beautiful image, fences are one of those exterior components of our homes that need attention, as they are exposed constantly to weather and elements and also gather dirt, algae, mold, and mildew easily. At West Virginia SoftWash, we offer fence washing services for homes in Bunker Hill, West Virginia to keep your home looking perfectly put together.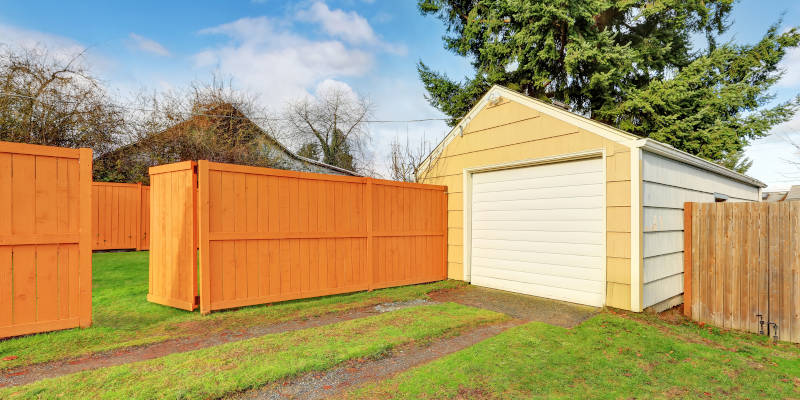 When considering fence washing, most people likely imagine typical pressure washing, but high-pressure water can damage the surface of your fences, especially wooden ones, and can chip and peel paint away with the water jets. Instead of using high-pressure water, we use a gentle fence washing method called softwashing, which uses low pressure water and a biodegradable cleaning solution to emulsify dirt, grime, algae, mold, and mildew for a true clean of your fence surfaces. Our gentle method is effective and will remove streaks and unsightly dirt and grime in a way that is safe for your surfaces. Additionally, our softwashing method uses only one-third of the water of a pressure washing system and will last up to 4-6 times longer!
If you are looking for superior fence washing services, reach out to us! Our professional team is Top Gun SoftWash Certified, fully licensed and insured, and ready to clean the exterior surfaces of your home to allow you to take more pride in your home! We will meet your needs in a cost-effective way, in a timely manner, and with fair pricing, so you can increase the value and curb appeal of your home in a budget-friendly way. Give us a call to see how we can clean your exterior surfaces in a safe and long-lasting manner today!
---
At West Virginia SoftWash, we offer fence washing services in Martinsburg, Charles Town, Falling Waters, Inwood, Bunker Hill, Ridgeway, Middleway, and Hedgesville, West Virginia.