When it comes to cleaning your home's exterior, don't forget about the roof.
Your Charles Town, West Virginia roof keeps the occupants of your residential or commercial space safe from disease-carrying pests and inclement weather. However, you'll want to make sure your roof is properly maintained, so it can protect you and your building for as long as possible. One of the most important forms of roof maintenance is professional roof washing. It may seem like a purely aesthetic service, but roof washing actually helps extend the life of your roof by washing away the algae, grime, and other contaminants that can wear down the surface over time.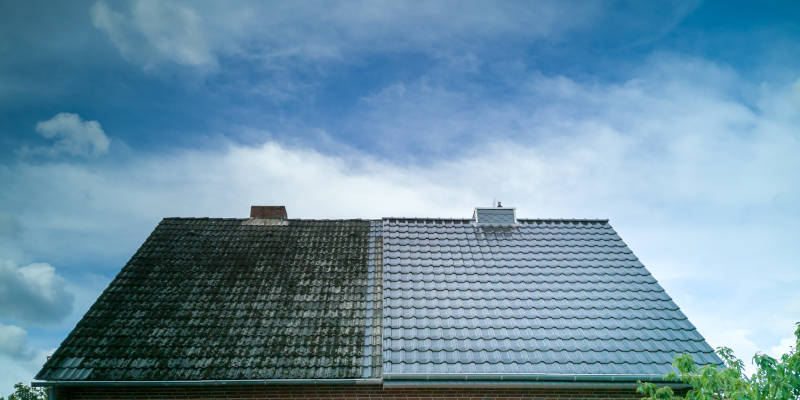 Roof washing is safest and most effective when done by softwashing experts. Softwashing is an alternative to pressure washing that utilizes a chemical cleaning agent to eliminate any grime that deposits on your roof over time. Unlike pressure washing, it won't damage the surface of your roof. You don't want to hire a professional roof washing service to help preserve your roof only to find out that this cleaning service actually damaged your roof further, so leave pressure washing in the past and reach out to us for our softwashing service.
You won't find a better softwashing company around for your residential or commercial building's roof than our team of softwashing experts here at West Virginia SoftWash. We'll safely and effectively wash your building's roof, so you'll benefit from the fresh appearance of a newly cleaned roof. Roof washing comes with both aesthetic and practical benefits, so don't forget about your roof when it comes to exterior surface cleaning. Give us a call today to learn more about how softwashing your roof will benefit you.
---
Roof Washing in Martinsburg, WV
Roof Washing in Bunker Hill, WV