Our roof washing process is actually good for your shingle roof, and it makes it look great!
Does the shingle roof on your Martinsburg, West Virginia home have unsightly stains, streaks, or perhaps moss, algae, or mold? If it does, you might think there is no recourse other than to have the roof replaced. You probably know that the roofing company frowns on using a pressure washer, as it can damage the shingles. What you might not know is that roof washing is still possible, although a different process must be used instead. At West Virginia SoftWash, we use a specialty technique called softwashing that is tough on what's making your roof look unsightly, yet is completely safe for the shingles themselves.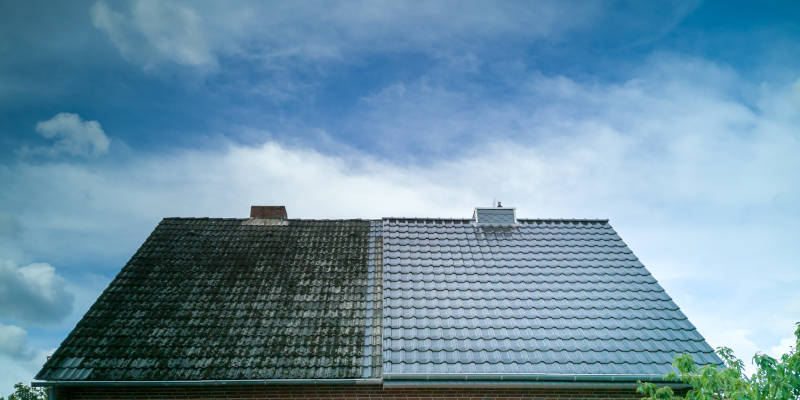 It might also surprise you that our roof washing process is actually good for your shingle roof. If those contaminants are left on the roof for an extended period of time, they capture moisture, which can erode the condition of the shingles, shortening their lifespan. Softwashing to remove them is a great option to extend the life of your roof, making it a smart maintenance task to have done when needed.
We are trained and certified in the SoftWash system, so you can be confident that your roof washing will be done with care and following all safety protocols. We are also licensed and insured for your protection. Additional good news is that the process we use for roof washing can be used on all the other exterior features of your home or business, such as the deck, windows, brickwork, siding, driveway, gutters, fences, and concrete surfaces. Whether you need one of our services or all of them, reach out today to learn more or to schedule an appointment.
---
At West Virginia SoftWash, we offer roof washing services in Martinsburg, Charles Town, Falling Waters, Inwood, Bunker Hill, Ridgeway, Middleway, and Hedgesville, West Virginia.