Keep your fences pristine with softwashing.
Having a fence in your yard can add an extra layer of security as well as aesthetic appeal, but fences also tend to get worn and dirty quickly because they have nothing to shield them against the elements. You can keep your fences looking pristine by cleaning them regularly. Often, people might think that pressure washing is the answer to getting in a quick wash, but the power of those hoses can be enough to peel off the paint along with the grime.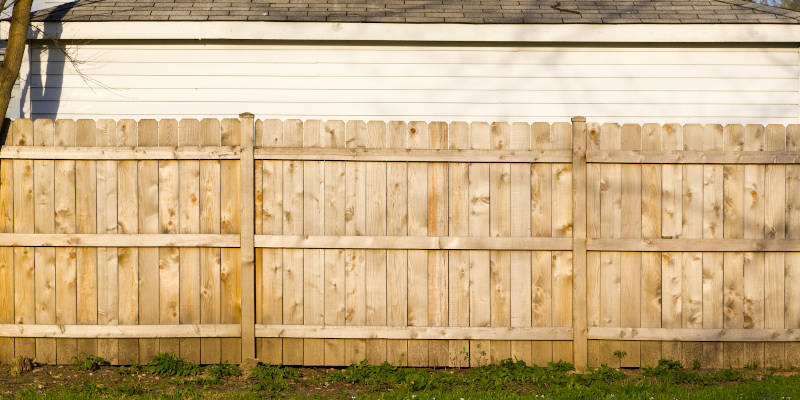 Here at West Virginia Softwash, we offer fence softwashing services in the Martinsburg, West Virginia area. Our fence softwashing services are great for removing any built-up grime on your fences without peeling off the paint. The softwash is strong enough to easily remove the grime but gentler than your typical pressure washing to ensure that we keep your fence in top condition.
Some of the substances that softwashing can remove include dirt, stains, streaks, algae, and mold. Normally, this type of grime could take long hours of scrubbing and backaches. Our softwashing team can remove them all for you before you know it.
Our softwashing team is trained and certified in the Top Gun SoftWash System, as well as fully licensed and insured. That means you can trust us to get your fence softwashing job done safely and correctly without any issues. We are also dedicated to treating our customers in only the best way possible, so you can always expect absolute kindness, respect, and professionalism when we clean your fences.
You can keep your fences in pristine condition without having to kill your back with endless hours of scrubbing or peeling off the paint by pressure washing them. Schedule our fence softwashing services today when you give us a call.
---
At West Virginia SoftWash, we offer fence softwashing services in Martinsburg, Charles Town, Falling Waters, Inwood, Bunker Hill, Ridgeway, Middleway, and Hedgesville, West Virginia.