Do you have a concrete patio, driveway, or porch that looks a little bit grungy? While concrete surfaces are built to last, they can still collect dirt, pollen, grime, dust, and other pollutants that can affect their overall appearance. If you've decided that it's time to do some concrete washing to make your concrete surfaces look better, you may be wondering about the best way to do the job.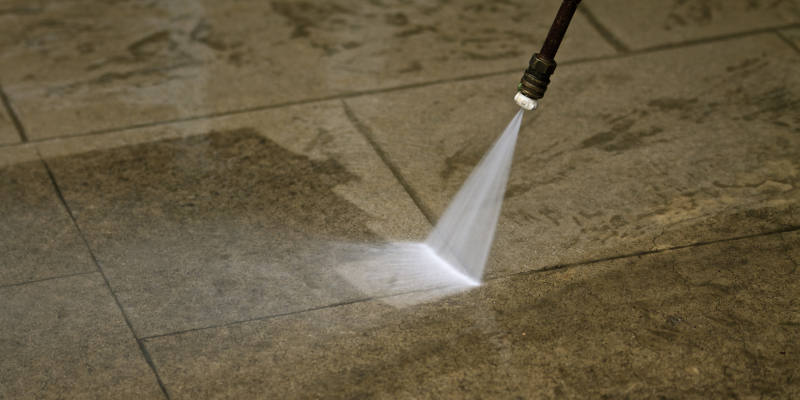 Many people use the old-fashioned method of a bucket of soapy water and a push broom to try to scrub grime off of concrete surfaces. While this might offer some improvements, it will not effectively clean the concrete or protect against future buildup or stains.
Another option is power washing, which can blast away grime and dirt successfully. However, power washing still may not be the best option if your concrete surfaces aren't in the best condition structurally. For example, if you have cracks in the concrete or damaged areas, the high-powered water could actually cause more damage. Additionally, power washing only provides limited success, because ultimately, dirt, pollen, and pollutants will collect again on concrete surfaces.
If you're wondering now about the key to more successful concrete washing, you'll find the solution with softwashing. Concrete washing can be easily managed with softwashing because it cleans the concrete surfaces, but there is an added bonus! Softwashing also includes an environmentally friendly chemical solution that protects surfaces against mold, mildew, algae, and other pollutants. That means you'll notice longer-lasting results from your concrete washing than with the standard options.
At West Virginia SoftWash, we'd love to show you the difference softwashing can make on your concrete surfaces and a variety of other materials at your home or business! Contact us today.